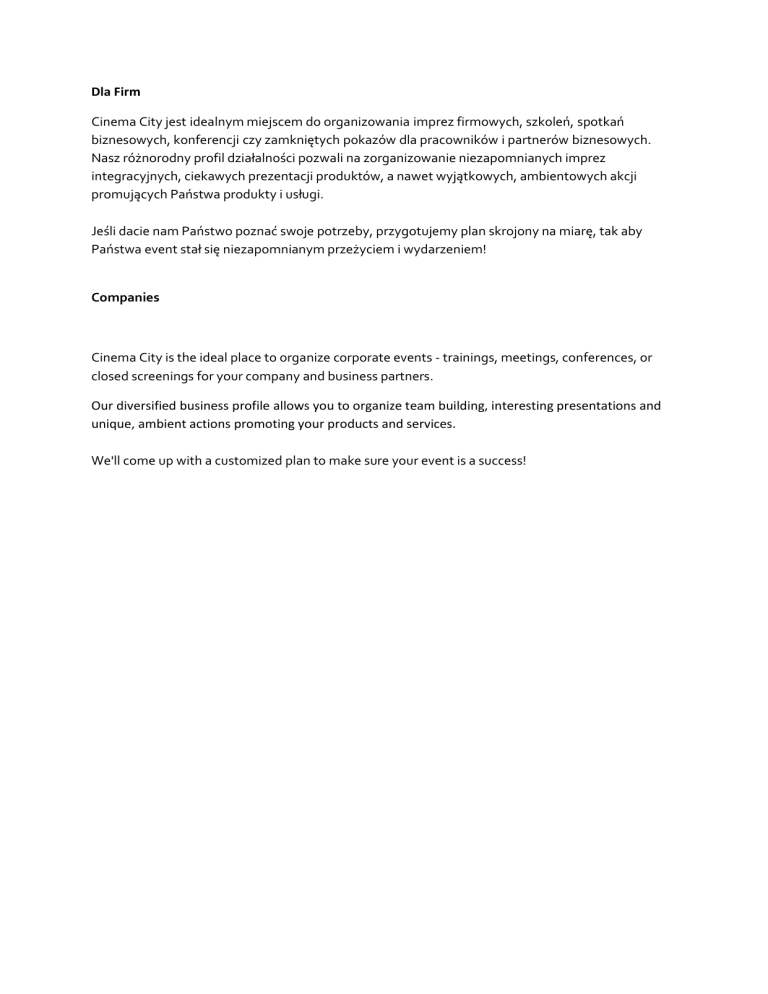 Dla Firm
Cinema City jest idealnym miejscem do organizowania imprez firmowych, szkoleń, spotkań
biznesowych, konferencji czy zamkniętych pokazów dla pracowników i partnerów biznesowych.
Nasz różnorodny profil działalności pozwali na zorganizowanie niezapomnianych imprez
integracyjnych, ciekawych prezentacji produktów, a nawet wyjątkowych, ambientowych akcji
promujących Państwa produkty i usługi.
Jeśli dacie nam Państwo poznać swoje potrzeby, przygotujemy plan skrojony na miarę, tak aby
Państwa event stał się niezapomnianym przeżyciem i wydarzeniem!
Companies
Cinema City is the ideal place to organize corporate events - trainings, meetings, conferences, or
closed screenings for your company and business partners.
Our diversified business profile allows you to organize team building, interesting presentations and
unique, ambient actions promoting your products and services.
We'll come up with a customized plan to make sure your event is a success!