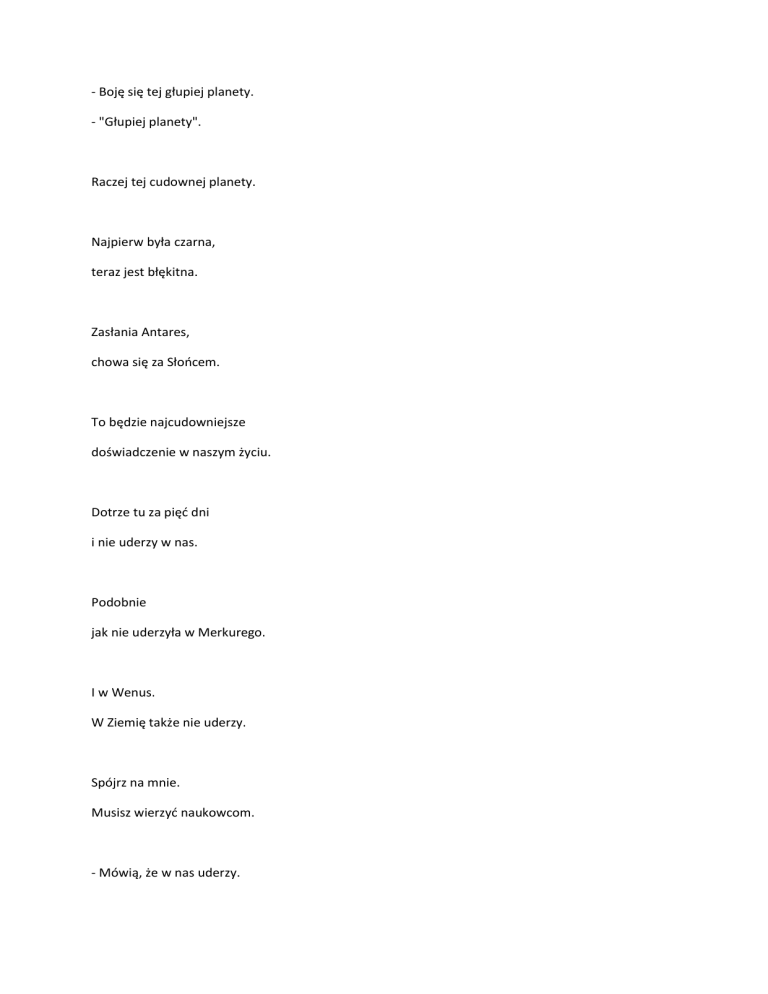 - Boję się tej głupiej planety.
- "Głupiej planety".
Raczej tej cudownej planety.
Najpierw była czarna,
teraz jest błękitna.
Zasłania Antares,
chowa się za Słońcem.
To będzie najcudowniejsze
doświadczenie w naszym życiu.
Dotrze tu za pięć dni
i nie uderzy w nas.
Podobnie
jak nie uderzyła w Merkurego.
I w Wenus.
W Ziemię także nie uderzy.
Spójrz na mnie.
Musisz wierzyć naukowcom.
- Mówią, że w nas uderzy.
- Prawdziwi naukowcy tak nie mówią!
Prorocy zagłady zrobią wszystko,
by przykuć uwagę.
Ale prawdziwi naukowcy
są zgodni.
Melancholia
przemknie obok nas.
To będzie
najpiękniejszy widok.
Obejrzyjmy go razem
przez teleskop.
- Proszę!
- Wolałabym nie.