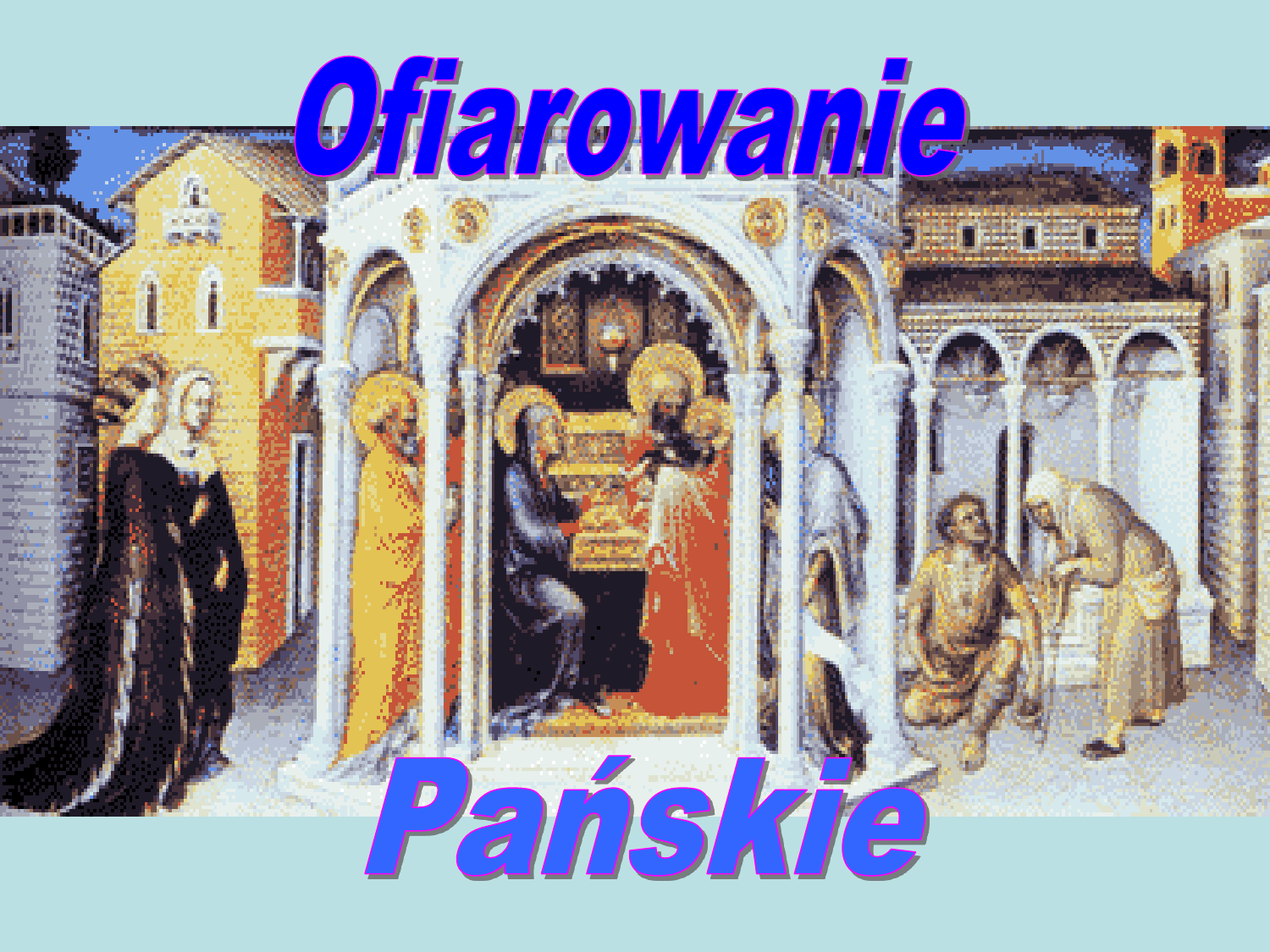 Gdy upłynęło od
Jezusa narodzenia
dni czterdzieści,
Józef wraz z Maryją
do świątyni
Dziecię przynieśli.
Chcieli przepisów
Prawa i Proroków
dokonać,
I Pierworodnego
Syna Bogu Ojcu
ofiarować.
Starzec Symeon
w Jezusie Boga
rozpoznaje,
Bogu cześć
i chwałę za to
z radością oddaje.
Prorokini Anna
w tym czasie tutaj
także przybyła,
I za Zbawiciela Boga z serca
całego wielbiła.
Maryja od Symeona
smutne jednak
słowa usłyszała,
Że z powodu tego
Dziecięcia będzie
w życiu cierpiała,
Że będzie
przeszywał miecz
boleści Jej duszę,
Z powodu Syna
Bożego, Jezusa
Chrystusa.
Nie wszystko Maryja
pojęła, co
w świątyni
usłyszała,
To proroctwo
Symeona jeszcze
w sercu będzie
rozważała.
Wraz ze świętym
Józefem wszystko
Bogu powierzyła,
I dwie synogarlice za
Jezusa Bogu w
ofierze złożyła.