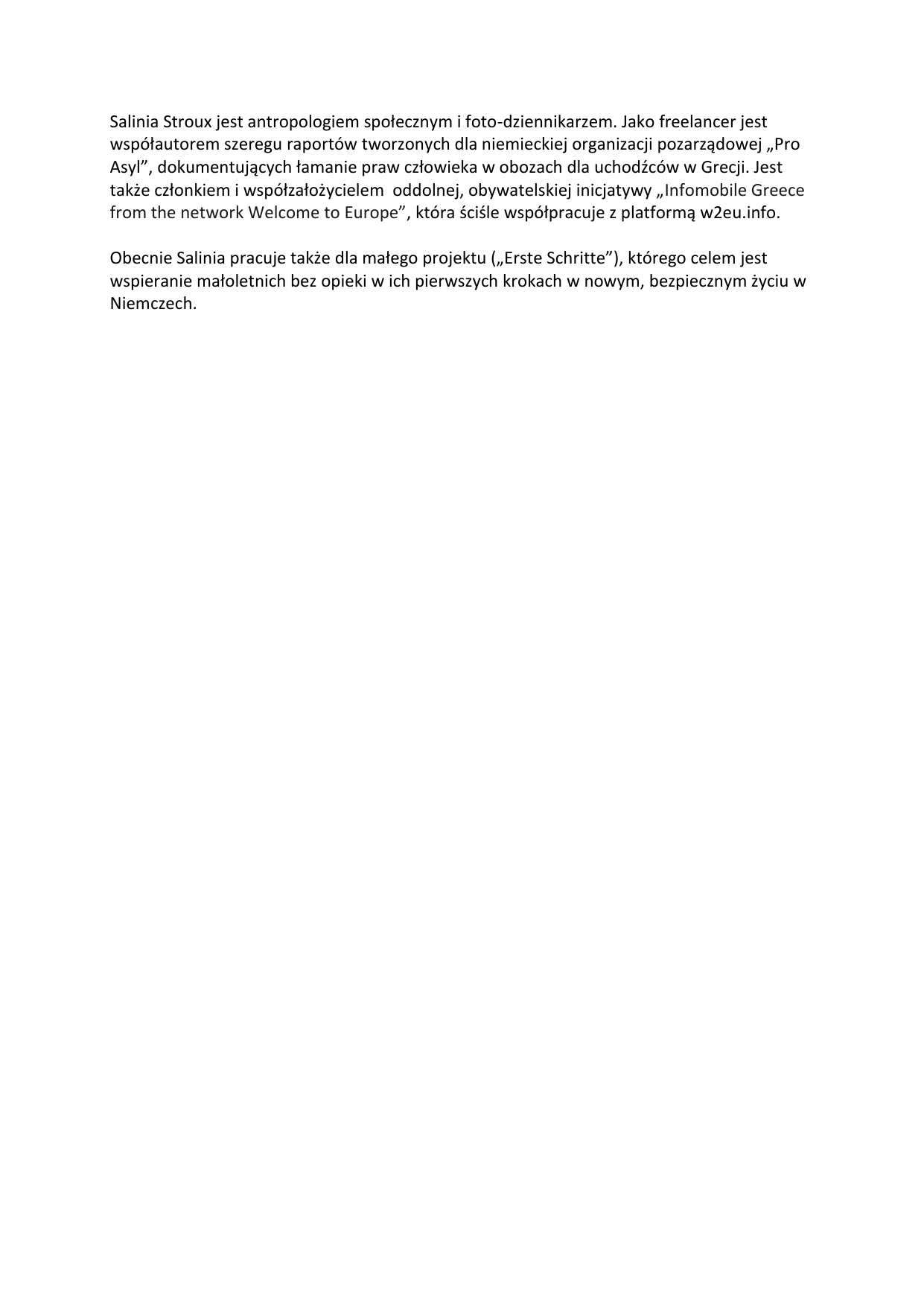 Salinia Stroux jest antropologiem społecznym i foto-dziennikarzem. Jako freelancer jest
współautorem szeregu raportów tworzonych dla niemieckiej organizacji pozarządowej "Pro
Asyl", dokumentujących łamanie praw człowieka w obozach dla uchodźców w Grecji. Jest
także członkiem i współzałożycielem oddolnej, obywatelskiej inicjatywy "Infomobile Greece
from the network Welcome to Europe", która ściśle współpracuje z platformą w2eu.info.
Obecnie Salinia pracuje także dla małego projektu ("Erste Schritte"), którego celem jest
wspieranie małoletnich bez opieki w ich pierwszych krokach w nowym, bezpiecznym życiu w
Niemczech.