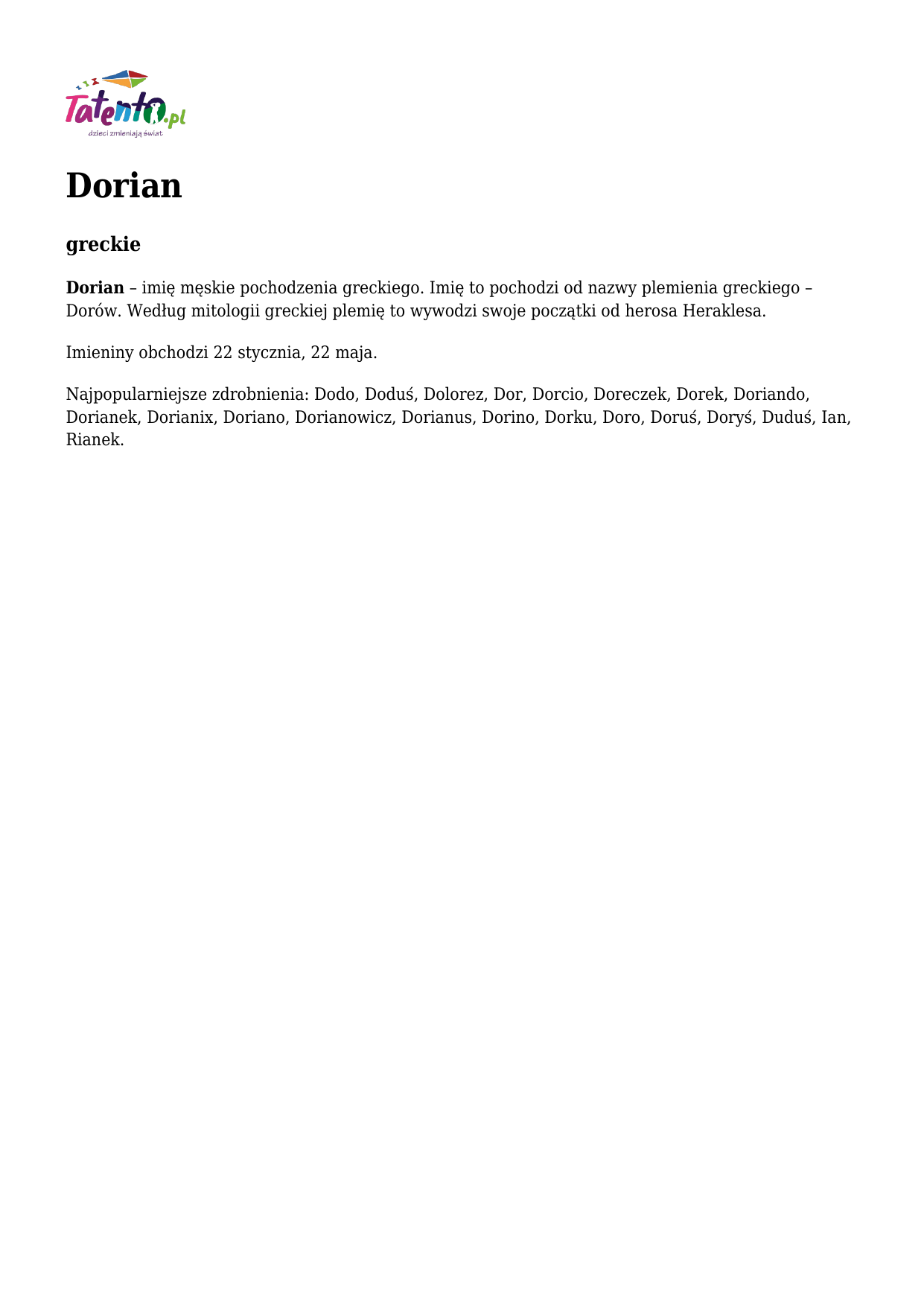 Dorian
greckie
Dorian – imię męskie pochodzenia greckiego. Imię to pochodzi od nazwy plemienia greckiego –
Dorów. Według mitologii greckiej plemię to wywodzi swoje początki od herosa Heraklesa.
Imieniny obchodzi 22 stycznia, 22 maja.
Najpopularniejsze zdrobnienia: Dodo, Doduś, Dolorez, Dor, Dorcio, Doreczek, Dorek, Doriando,
Dorianek, Dorianix, Doriano, Dorianowicz, Dorianus, Dorino, Dorku, Doro, Doruś, Doryś, Duduś, Ian,
Rianek.