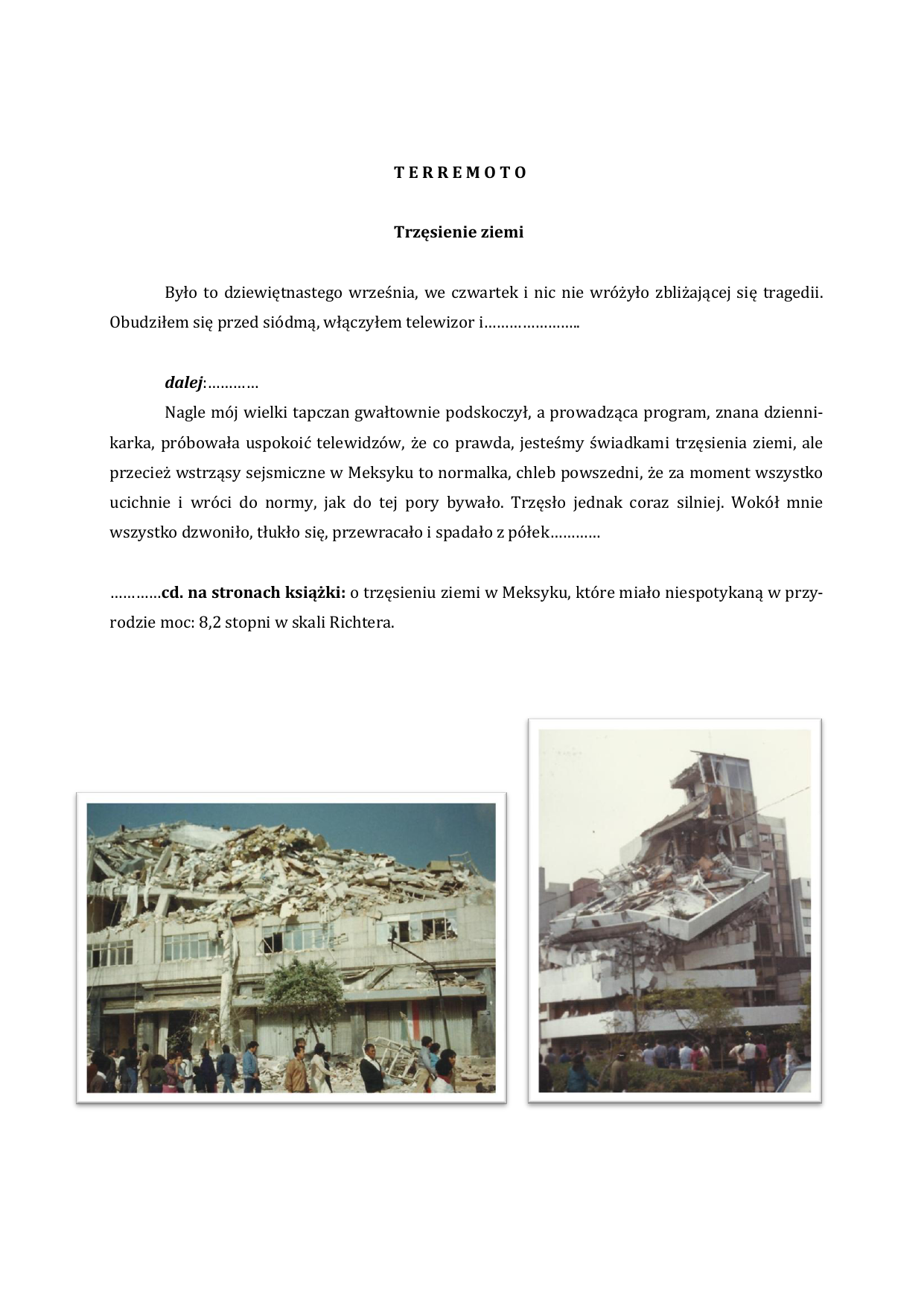 TERREMOTO
Trzęsienie ziemi
Było to dziewiętnastego września, we czwartek i nic nie wróżyło zbliżającej się tragedii.
Obudziłem się przed siódmą, włączyłem telewizor i…………………..
dalej:…………
Nagle mój wielki tapczan gwałtownie podskoczył, a prowadząca program, znana dziennikarka, próbowała uspokoić telewidzów, że co prawda, jesteśmy świadkami trzęsienia ziemi, ale
przecież wstrząsy sejsmiczne w Meksyku to normalka, chleb powszedni, że za moment wszystko
ucichnie i wróci do normy, jak do tej pory bywało. Trzęsło jednak coraz silniej. Wokół mnie
wszystko dzwoniło, tłukło się, przewracało i spadało z półek…………
…………cd. na stronach książki: o trzęsieniu ziemi w Meksyku, które miało niespotykaną w przyrodzie moc: 8,2 stopni w skali Richtera.