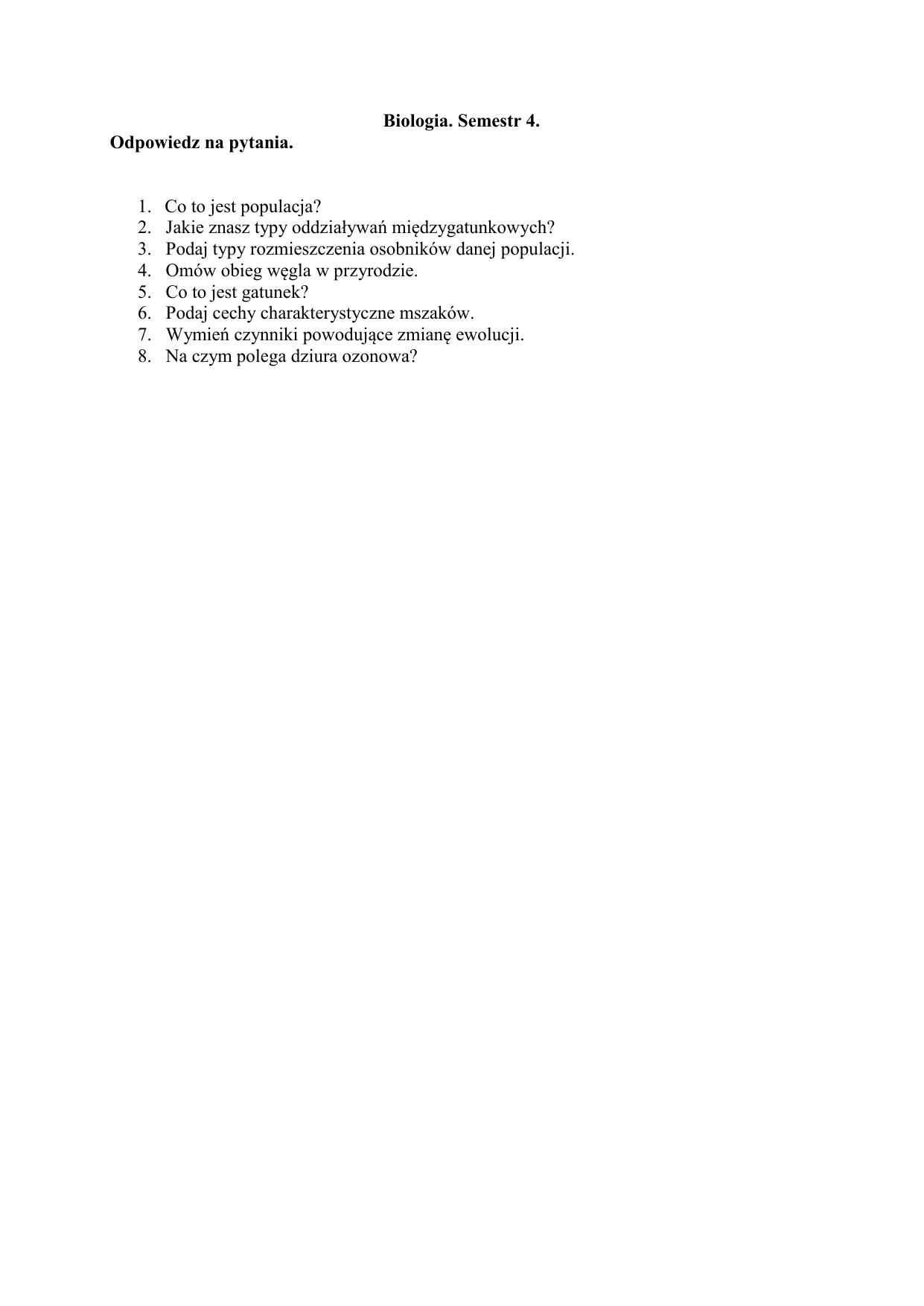 Biologia. Semestr 4.
Odpowiedz na pytania.
1.
2.
3.
4.
5.
6.
7.
8.
Co to jest populacja?
Jakie znasz typy oddziaływań międzygatunkowych?
Podaj typy rozmieszczenia osobników danej populacji.
Omów obieg węgla w przyrodzie.
Co to jest gatunek?
Podaj cechy charakterystyczne mszaków.
Wymień czynniki powodujące zmianę ewolucji.
Na czym polega dziura ozonowa?