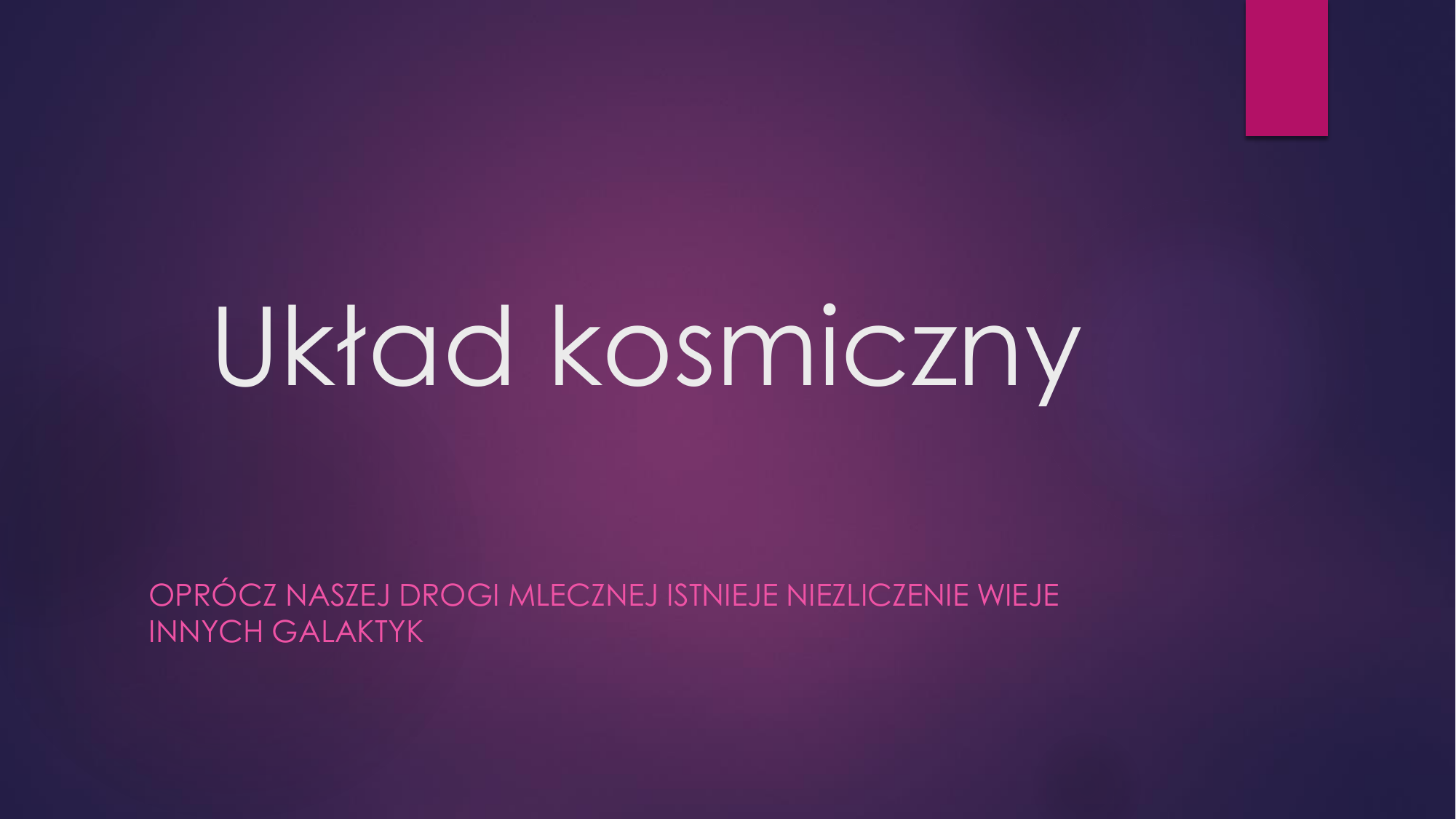 Układ kosmiczny
OPRÓCZ NASZEJ DROGI MLECZNEJ ISTNIEJE NIEZLICZENIE WIEJE
INNYCH GALAKTYK
Co to jest układ
słoneczny?
Układ słoneczny to układ
9 planet , w tym Ziemi .
Planety na której
mieszkamy.
Ziemia
Ziemia to jedyna planeta
na której istnieje życie ,
chociaż nie wiemy tego
na 100%.
Kosmici mogą mieć najróżniejsze
kształty.
Ludzie od dawna uważają że to właśnie kosmici nauczyli ludzi
paru rzeczy które zmieniły historie
Istnieją na to dowody!!!
Chociaż?!

Większość ludzi i najlepszych
astronomów uważa że zanim
zaistnieje połączenie między
naszym układem planetarnym a
układem obcych minie kilka
milionów lat ,więc nie mamy o co
się martwić. Bo na pewno już nas
na świecie nie będzie.